The Moco museum is a boutique museum in Amsterdam and has a wide range of modern and contemporary art. Think of the artists: Banksy and Warhol.
Get lost in a wonderful jungle. Dive into a pool of pink marshmallows. Dance under a glittering sky. Jump into the biggest ball pit you've ever seen. Draw on the walls. Sing your heart out. Let your imagination run wild and experience the art of playing, no matter your age!
Amsterdam's largest social media experience where it's all about you and your world. Take eye-catching photos for Instagram and create memorable content for TikTok that your mom will be proud of. Youseum is one of the most fun things to do in Amsterdam for people of all ages.
The Outsider Art Museum shows surprising, unpolished art by people with a special background. You step into a completely new world and are taken on the wild rollercoaster of these artists, who sometimes work almost maniacally. Their work is authentic, contrary and unconventional. It teaches you to look at art in a different way.
The first museum in the Netherlands that focuses entirely on media art. They exhibit works of art that make use of modern technologies of the present and of the future. Because art reflects the spirit of the times, they believe that the most innovative art gives us the opportunity to reflect on the impact of technological developments.
Koemuseum is a museum / shop that has an established network relationship through the largest parade companies. They are able to find the best types of distinctive parades and figurines. They always offer you a wide variety of products that meet your expectations as they have been in the industry for over 13 years.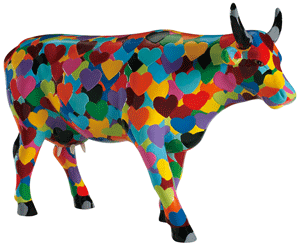 Inspiration for your visit
Foam is all about photography. They are an internationally operating organization in the field of photography. They do this by organizing a variety of activities. These range from exhibitions to publications, debates and educational projects.
​
​
The Van Gogh Museum is a museum dedicated to the Dutch painter Vincent van Gogh, located on the Paulus Potterstraat and the Museumplein in Amsterdam, in the South district.
The Hermitage museum wants to inspire, enrich and offer reflection with art and history. With exhibitions and activities they open up world heritage from various museum collections in an innovative way.
A historical museum where there is always something new to discover. The Rijksmuseum looks at the art of the past with a contemporary look. This way you can ensure yourself of a special visit every time.